Table of Contents
In recent years, India has witnessed an undeniable surge in the popularity of various paving solutions. Paver block designs in India stand out as a testimony to the country's architectural evolution, seamlessly blending durability, cost-effectiveness, and unparalleled beauty. Whether it's the bustling streets of New Delhi, the tranquil courtyards of Jaipur, or the scenic pathways of Kerala, the mosaic of paver block designs is evident. They have become an emblem of style, sophistication, and sustainability. So, whether you are a homeowner looking to revamp your garden pathway or an architect planning to pave a resort walkway, understanding the vast spectrum of paver block designs in India can offer invaluable insights.
Let's see the Top Paver Block Designs in India below:
1. Interlocking Paver Blocks: A Seamless Fit
Interlocking paver blocks reign supreme when it comes to ease of installation and low maintenance. Fashioned from robust concrete, they're built to endure high traffic and unpredictable weather patterns. Their design, reminiscent of jigsaw puzzles, provides a firm, secure footing. Plus, the assortment of shapes, dimensions, and hues ensures they complement any outdoor setting.
2. Zigzag Paver Blocks: A Dash of Distinctiveness
Stepping away from convention, zigzag paver blocks add a dose of uniqueness to any outdoor floor. Their striking concrete make, available in colors like radiant red, sunny yellow, and basic beige, interlocks to establish a stable underfoot, perfect for driveways and patios.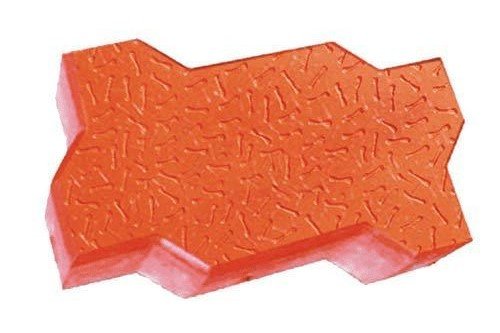 3. Cobblestone Paver Blocks: Rustic Charm Unleashed
If you're yearning for an old-world, rustic vibe, cobblestone paver blocks are your go-to. Carved from natural stones, their diverse sizes and shapes—from squares to hexagons—resonate with charm. Their resilience and easy upkeep make them apt for frequented areas.
4. Grass Paver Blocks: Nature's Own Flooring
Grass paver blocks merge the strength of concrete with the freshness of greenery. Ideal for regions prone to heavy showers, these blocks ensure efficient water drainage, thus eliminating water clogging. Their design, available in squares and hexagons, lets grass shoot up, delivering an eco-conscious aesthetic.
5. Flagstone Paver Blocks: Nature's Palette
For those seeking a natural, organic ambiance, flagstone paver blocks are the answer. Extracted from nature's lap, these stones replicate its unpredictability with varied colors and ununiformed shapes. Their durability combined with minimal upkeep makes them a favorite for areas with high footfall.
6. Brick Paver Blocks: Timeless Elegance
Evoking a sense of nostalgia, brick paver blocks remain an eternal favorite. Be it clay or concrete, their myriad shades—from fiery red to muted grey—exude timeless beauty. Their sturdiness, paired with low maintenance, makes them ideal for recreating a vintage aura.
7. Sandstone Paver Blocks: Rustic Beauty Redefined
Sandstone paver blocks, known for their natural and rustic charm, are often the first choice for those looking to infuse nature into their spaces. Their earthy hues of beige, brown, and grey not only stand out but also ensure longevity, especially in areas bustling with activity.
Conclusion: Paving Your Way to Perfection
India's inclination towards paver blocks for outdoor enhancements is evident, and for good reasons—longevity, cost efficiency, and aesthetic versatility. From interlocking to zigzag, cobblestone to flagstone, the plethora of designs caters to varied tastes and requirements.
The choice of paver block design hinges on several factors—geographical location, weather conditions, and the intended purpose of the space. For instance, a rain-soaked garden might benefit from grass paver blocks, while a driveway with constant vehicular movement could lean towards cobblestone. To know more about the paver block making machines visit our site's product page.
In essence, paver blocks offer an unmatched combination of functionality and visual appeal. With a myriad of designs at your disposal, you're bound to find one that aligns with your vision. With the right design and expert installation, your outdoor space is transformed into a long-lasting masterpiece.